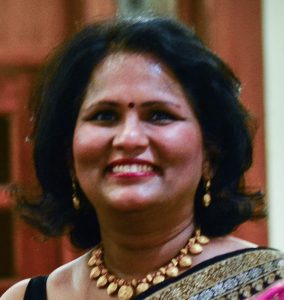 Karuna Pande Joshi is an Associate Professor of Information Systems at UMBC and UMBC Site Director of Center for Accelerated Real Time Analytics (CARTA). She also directs the Knowledge Analytics Cognitive and Cloud (KnACC) Lab. Her research focus is in the areas of Data Science, Cloud Computing, Data Security and Privacy and Healthcare IT systems. She has published over 50 papers and her research is supported by ONR, NSF, DoD, GE Research and Cisco. She teaches courses in Big Data, Database Systems Design and Software Engineering. She received her MS and PhD in Computer Science from UMBC, where she was twice awarded the IBM PhD Fellowship, and her Bachelors in Computer Engineering from the University of Mumbai, India.
Dr. Joshi also has extensive experience of working in the industry primarily as an IT manager. She worked as a Senior Information Management Officer / Project Manager at the International Monetary Fund for nearly a decade. She has also worked for MORENet , Missouri and Silverline Industries Ltd. in India. Her managerial experience includes IT portfolio management, program/project management and change management. She has managed projects across various domains including Databases, Web Content Management, Document Management, Web/Database Integration, Helpdesk Applications, IT Knowledge/Information Management, Facilities Applications and Network/Telecom Applications.
Her extensive industrial and research experience provides her a deep understanding of the practical issues faced by organizations that are transitioning or plan to move their IT systems to the Cloud.