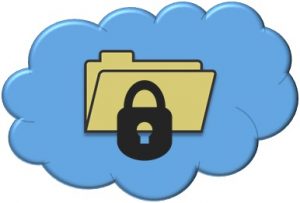 Cloud based storage services are increasingly being used by consumers for their enterprise storage needs. Cloud storage service should provide confidentiality and integrity along with high availability and reliability. These often contradicting requirements results in research challenges that this project aims to address.
This project addresses the open issues with developing an Oblivious Cloud storage architecture.
Project Members
Faculty from UMBC : Dr. Karuna P Joshi, Prof. Tim Finin
Faculty from USNA: Dr. Seung Geol Choi, Dr. Adam Aviv and Dr. Daniel S Roche
Students: Maithilee P Joshi (MS Computer Science, 2018), Vaishali Narkhede (MS Computer Science, 2016)
Sponsor
This project is sponsored by Office of Naval Research.
This project is a result of joint collaboration between UMBC and USNA.
Publications
Maithilee P Joshi, Sudip Mittal, Karuna Pande Joshi, and Tim Finin, "Semantically Rich, Oblivious Access Control Using ABAC for Secure Cloud Storage", Proceedings of the First IEEE International Conference on Edge Computing, June 2017.
 Vaishali Narkhede, Karuna Pande Joshi, Tim Finin, Seung Geol Choi, Adam Aviv, and Daniel S Roche, "Managing Cloud Storage Obliviously", Proceedings of International Conference on Cloud Computing (CLOUD), June 2016.